My series of Jane Austen's heroes' diaries are being translated into French, so if you are a native French speaker or if you just want to brush up on your French, look out for them. Le Journal de Mr Darcy came out in paperback in late 2012 and the ebook edition is out on 23rd January 2013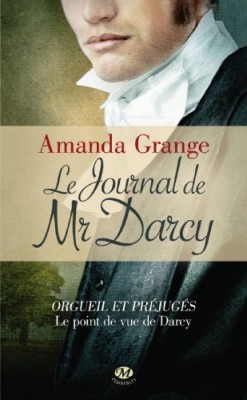 Le Journal du Colonel Brandon is out on 15th February in paperback and the ebook edition will be released later in the year.
Other diaries will follow, dates to be announced.
Some sample reviews of my books
"Absolutely fascinating" - Historical Novel Society
"Sure to delight" - Cheshire Life
"Affectionate" - Washington Post
"Amanda Grange writes from the heart . . .Highly recommended" - A Romance Review
Buy from your usual sellers or online from Amazon UK US DE FR IT ES

To find out more, please click the links below
You can find me on Goodreads and Facebook. Or you can contact me here